Do you long for the days when you can go to the bathroom…alone?
What about having something of your own that no one else touches?
Do you participate in conversations with young people filled with grunts and shoulder shrugs?
If you answered yes to one or all then you are a Phenomenal Chic Space Woman. Come here and let me give you a hug.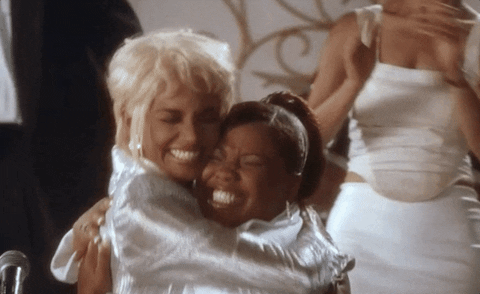 Being a mom is one of the greatest, most rewarding, frustrating jobs on Earth. And we willingly do it day in and day out. Why? Because duhhhh we're a glutton for pain. No, really, because we love their faces and our heart swells at their angelic faces while they're asleep or having a front row seat to watch them navigate life.
We pour our all into these tiny humans.
Then there's the Mr. and the parents and the friends and all the other roles we play in life.
The Chic Space Woman is all things to all people. She's the creative genius around the house, the commander in chief for handling the mini meltdowns, the overseerer of domestic affairs, the taxi, the ATM, the negotiator, the advocate, and on and on and on.
But at the end of your very long list of to-dos and projects and kids activity schedules, where is time for you? Time for you to recharge, reenergize, and exhale. Is it in the bathroom behind a locked door with kids sitting on the floor outside as you aim to indulge in your favorite chocolate bar without having to share? Is it sitting in the car while at activities when you take a breather? Is it hiding in the closet under the guise of cleaning because you know they'll run from cleaning?
Wherever it is… it needs to be a place where you're not in transient mode. You need to grow roots, set ground rules, and keep them out. All of them.
The Chic Space Woman is
Driven to succeed
Focused on creating a home, not a house, for her family
A mother
A wife/partner
All things to all people
Beautiful
Involved
You
We have all fallen down the Pinterest or Facebook or Instagram rabbit hole one too many times. We have the best intentions to keep the house the clean in case the MIL drops by but in reality you scramble around clearing the clutter or hide in the room from embarrassment. The beautful thing about people is we aren't all created equal. Some of are more homemakers than others. Some of us are better cooks. Some of us enjoy play dates. Some of us love when the kids go to school so we can a moment to ourselves for a few hours a day. Whichever camp you fall in… you are perfect that way.
Here's to putting an end to Mommy shaming, dirty house shaming, and being undomesticated shaming. Martha Stewart is great but we can't all be her. Embrace the mom and woman you are. Be un-apologetically you!
To beautiful spaces and faces,
Senica